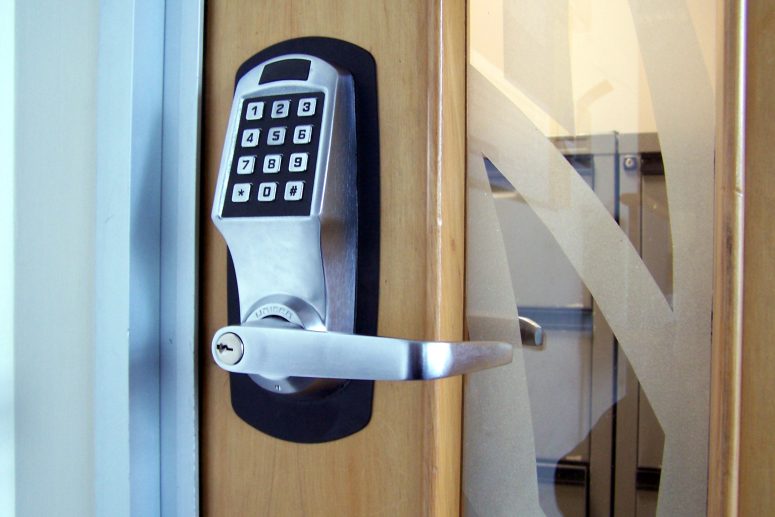 Switching to a digital door lock brings us lots of significant advantages. It makes your life at ease and more convenient.
People are taking a keen concern in pursuing ways to upgrade and add value to their properties. A simple way to upgrading your home security is to easily add electronic door locks – today we take a look at some of the advantages of an electronic locks system to install in the home.
What is an Electronic Door Lock?

It may have been a while since you've ever felt about door locks and, like all else in our fast-paced world, the technology of locks has improved to keep up with our innovative lifestyles. So, what is an electronic lock?
Simply put – an electronic lock is a lock controlled by an electric current. They can be stand-alone locks, or they can be controlled remotely. These automated smart locks are becoming gradually more popular for both offices and homes. Our local Melbourne-based locksmiths are able to install electronic locks that will offer ease and security to your home.
Read: How to Choose Best Door Locks for your Home in Melbourne
Benefits of Electronic Door Locks

There are lots of different options available for a variety of budgets. It depends on how modern you'd like your lock to be. Our residential locksmiths are available to give you guidance on which option will suit your needs and we can offer you a quote for Free.
Keyless Entry

There's a lot of liberty to be gained from not having to hunt for keys – depending on the type of lock you have installed; keyless entry allows you to open the door use up a keycode or a secure phone app.
Share Access and manage users.

Do you need to give someone access (family member) – a smart lock will have an option to share an access passcode and monitor its use through the mobile app. This type of cloud-based locking approach is also extremely popular.
Secure and value-adding
Smart locks give you an extra level of security and often allow you to monitor who is accessing your home and after. Smart locks are a good way to add value and improve your home.
Digital door lock has better durability.
Digital locks are surprisingly durable. Since they do not maintain the repetitive friction of implanting and spinning keys. The touch screen is all that you make. Then, you can keep the lockset and open the door. You are on the barrier about whether or not to move to digital locks.
Citywest Locksmiths Melbourne
If you want to own a digital door lock with high security at an affordable price, Citywest locksmiths Melbourne are able to attend to all your property needs. Our mobile locksmith's service a wide range of areas. Our residential locksmiths have a fortune of knowledge and skill and no job is big or small – we are here to offer security service to our community and keep on our homes safe.