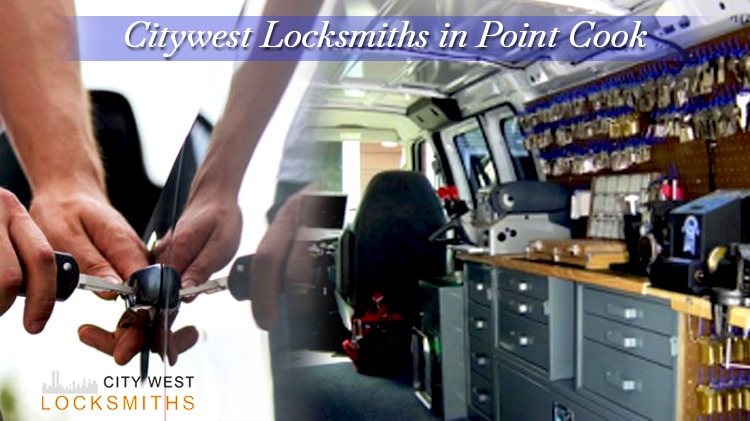 Security and safety, always on top priority for homeowners and business owners alike. If you are looking for a Point Cook locksmith to ensure the safety of your home or business, speak to Citywest Locksmiths Point Cook. We have more than 10 years of experience under our belts and are fully accredited by the Master Locksmiths Association of Australasia. For a locksmith in Point Cook that you can completely rely on, there's no better choice than Citywest Locksmiths.

At Citywest Locksmiths near Point Cook, Offering high-quality technical locksmith solutions and customer support. We make sure that you have the best experience working with our locksmiths Point Cook area.
Our Locksmiths Point Cook services:

24 Hours Locksmiths: Home, Office & Auto 24-hour emergency mobile service, at your assistance within a quick turnaround time frame.
Lock fitting and servicing Point Cook: Deadlocks, deadbolts, sliding door locks, garage locks – we fit most types of locks and services.
Quality Locks Installation Point Cook: Installation of high-quality locks and latches for gates, sheds, external doors, and garages.
Rekeying: Getting a new key for existing locks in case you lose the original keys or move into a new home or office.
Key cutting in Point Cook: On-site key cutting services, get additional duplicate keys quickly.
Locks Repairs Point Cook: Damage your Locks? Don't worry we can repair your old locks and keep it working.
Key or Locks Replacement Point Cook: Replace or upgrade existing locks to feel more secure and safe.
Emergency Mobile Locksmiths Point Cook
At Citywest Locksmiths Point Cook we can assist you with anything from a simple change of locks to changing the way you secure your home or Garage. We specialize in providing the best kind of security for your property. Whether you're looking at switching to Deadlocks or are considering a touch more advanced such as Keyless Locks, we have the right solution for you. Over many years in Locksmith services, we have gained a lot of experience and expertise in working with different kinds of simple and advanced locking systems. Our technical locksmith expert works on Locks Installation, repairing and replacing locks.
Our Locksmith Services in Point Cook
Point Cook Locksmith
Locked Out in Point Cook
Emergency Locksmith in Point Cook
Locks opened in Point Cook
Fast Locksmith service in Point Cook
Automotive locksmith repair In Point Cook
Lock Repair in Point Cook
Rekey Locks Point Cook
Key Cutting in Point Cook
Lock Fitting in Point Cook
Rekeying Existing Locks
deadlocks
Garage Locks Installation and Repair
Digital Locks Installation Point Cook
Whether you've locked yourself out of your home, and you will need the locks replacement or duplicate key, choose Local Citywest Locksmiths in Point Cook. Just call us on 0414 93 0586 or send an email joey@citywestlocksmiths.com.au  to get in touch — we'll be happy to help you out!